Take the Uncertainty Out of Your Dose Decisions
Clinically validated pre-term, neonate, pediatric and adolescent drug models
DoseMeRx leverages clinically validated pharmacokinetic drug models, specifically designed for infants, children and adolescents, as well as patient characteristics, drug concentrations and genotype to guide dose optimization.
Our pediatric models cover a range of therapies including antibiotics, anti-coagulants, immunosuppressants, anticonvulsants and more.
Benefits your patients and health system
Proven to save time, reduce adverse drug events and improve patient outcomes, DoseMeRx can be rapidly deployed with minimal resources to optimize your therapeutic drug monitoring and standardize care throughout your entire health service. 
Reduce Clinical Variation
 Standardize care with a data-guided approach to personalized dosing across entire health service for rigor and reproducibility.
Save Time, Reduce Assay Costs
Support for random times assays, to reduce unnecessary serum sampling and improve your patients experience.
Minimise Drug-related Toxicities
Algorithms account for variability in genotype, metabolic enzymes and interacting drugs.
Your Data, Your Custom Model
Want to develop a model for a specialized paediatric population using your own data? We make this simple and safe through our custom model process.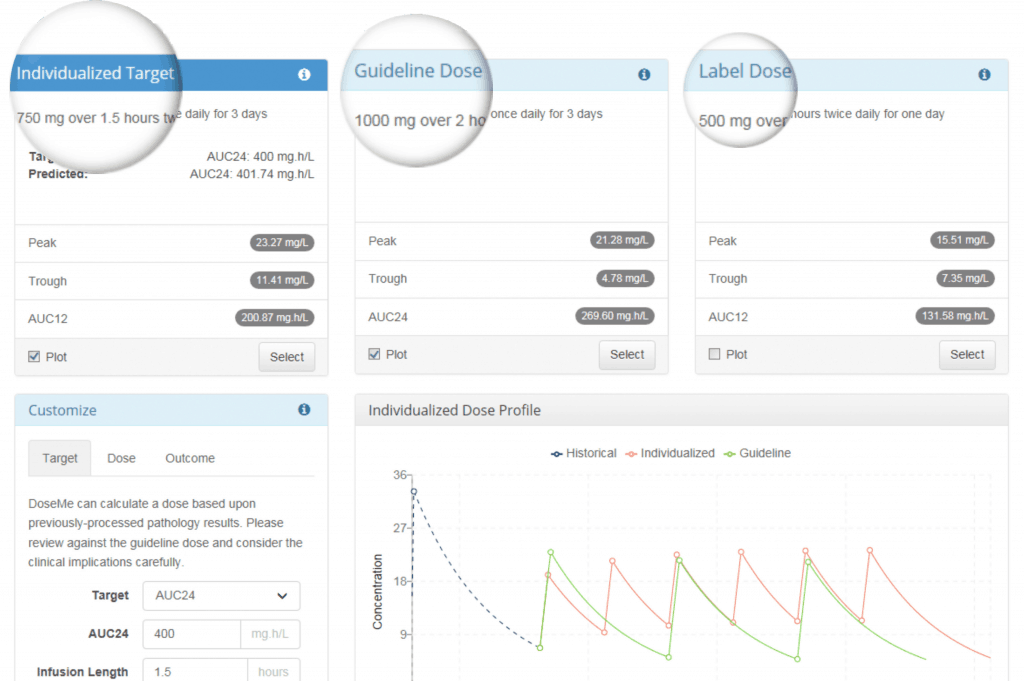 Your Workflow, Only Simpler
Standardize dose adjustments throughout your health system
Quickly and easily calculate an individualized dose to a range of therapeutic targets, including AUC, Peak-Trough and Time in Range and compare this to your hospital guidelines and label recommendations to optimize decision making and standardize care at your hospital. 
Real-time visualization of PK-PD
Drug monitoring no longer needs to be laborious or trial and error. In just a few clicks, you can accurately calculate an individualized dose modeled on your patients PK-PD from just one assay to reach your therapeutic target quicker.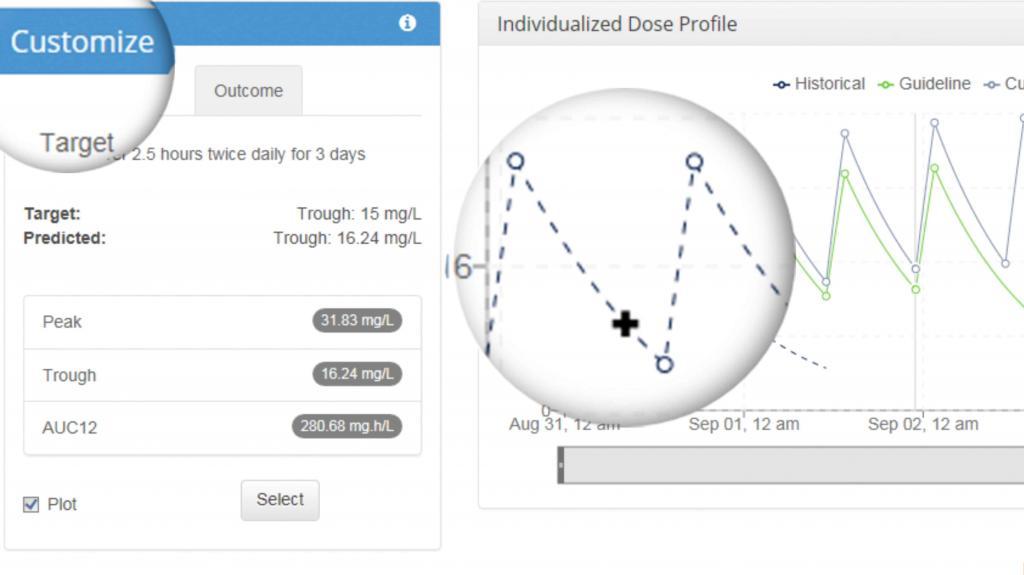 Request a free trial
See how easy DoseMeRx is to operate and integrate into your workday.
Request a free trial below. You can also phone us on +1 (832) 358-3308 or
email hello@doseme-rx.com.