INTEGRATIONS
Real-time Bayesian dosing in your existing workflow.
Eliminate data entry with our integrations.
Minimal clicks in your everyday environment.
Because DoseMeRx embeds inside your EHR or Pharmacy Surveillance Software, you can easily manage patients in your native, everyday environment. Simple and easy-to-use, you can simulate individualized, precise dose recommendations in just three clicks.
Patient data automatically loaded.
DoseMeRx automatically pulls patient characteristics and drug concentrations from your EHR or Pharmacy Survelliannce Software to easily calculate every dose, making manual data entry a thing of the past.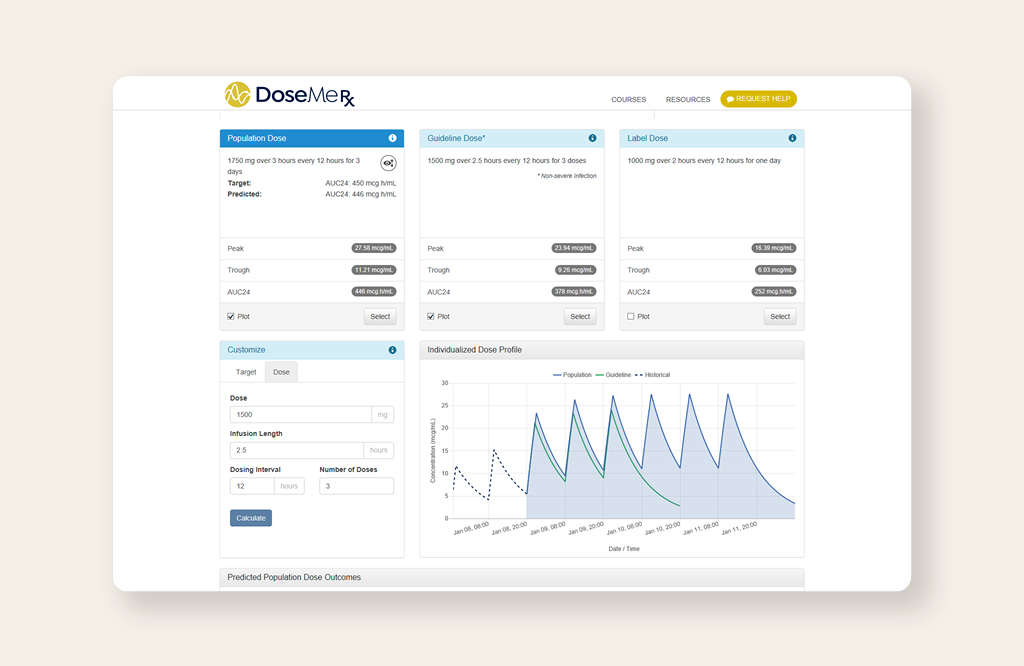 Get up and running faster.
Plug-and-play interoperability.
Start saving time and improving patient outcomes sooner with our seamlessly integrated, customized technology. Because our software is designed to work with all major platforms, it's quick and easy to implement – even with minimal resources.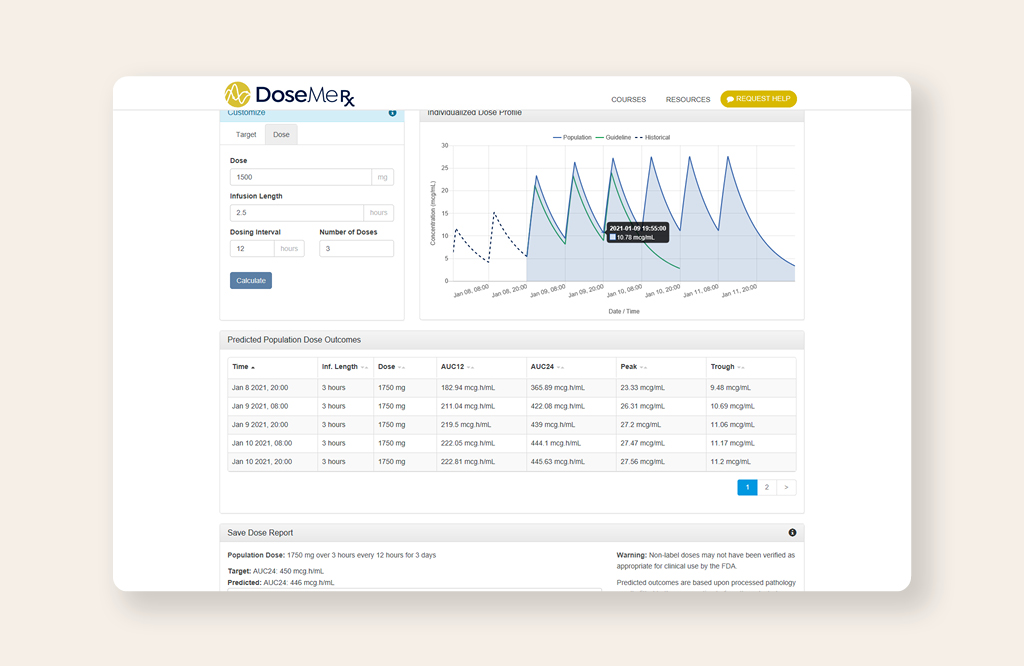 Save time, optimize your workflow and patient outcomes.
DoseMeRx uses Bayesian dosing to calculate a precise dose to achieve your clinical target. Take a look at what we can help you achieve with DoseMeRx.
Simple and Easy to Use
Embedded inside native platform
Patient data automatically loaded
Calculate an area under the curve (AUC) dose recommendation in seconds
Flexible Timing of Drug Levels
Just one drug level required to calculate an AUC
Drug levels can be taken at any time
Halve the number of assays required
Decrease Clinical Variation
Data-driven approach to dose optimization
Increased proportion of patients in therapeutic range
Interested in learning about our integrated solutions?
Contact us today to discuss what integration may be best for your institution.
Why should you choose DoseMeRx?