PRODUCT FEATURES
Save time, optimize your workflow
and patient outcomes.
DoseMeRx uses Bayesian dosing to calculate a precise dose to achieve your clinical target.
Take a look at what you can achieve with DoseMeRx.
Simulate predicted outcomes.
Your workflow, only simpler.
Quickly and easily customize a dose to a range of therapeutic targets. Choose from AUC, Trough, Peak, Peak-Trough, MIC and Time in Range. You can then compare this to your hospital's guidelines and label dose recommendations to optimize your decision making.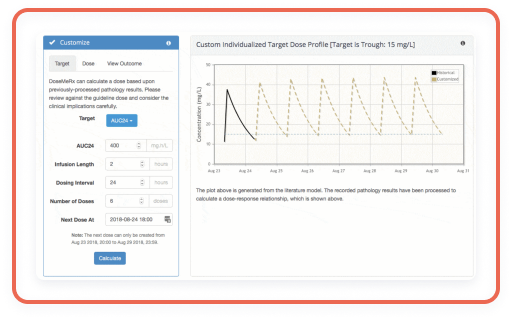 Flexible Timing of Drug Levels.
Accurately simulate from as-little-as one drug level​.
Therapeutic drug monitoring no longer needs to be rigid or trial and error. With DoseMeRx, you can accurately interpret blood levels taken at any time. Along with this flexibility, from as-little-as one blood level, you can then customize a patient-specific dose to reach your therapeutic target quicker
Integrates seamlessly into your EHR or Pharmacy Surveillance Software.
Eliminate data entry with our integrations.
Make manual data entry a thing of the past with our integrations that pull patient data automatically from your EHR or pharmacy surveillance software to easily individualize every dose.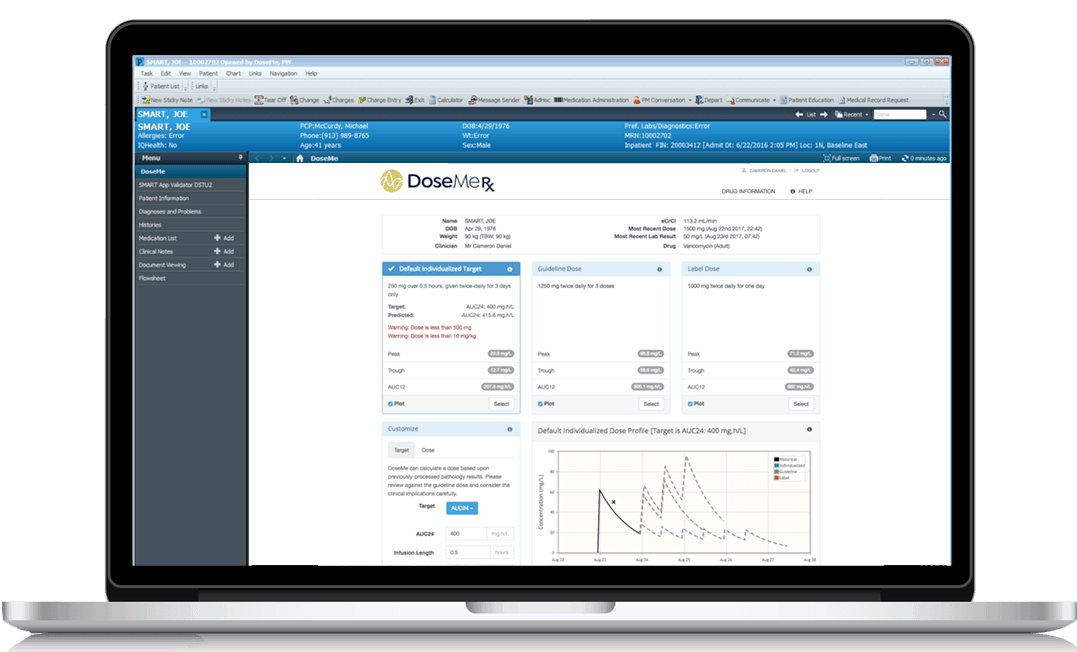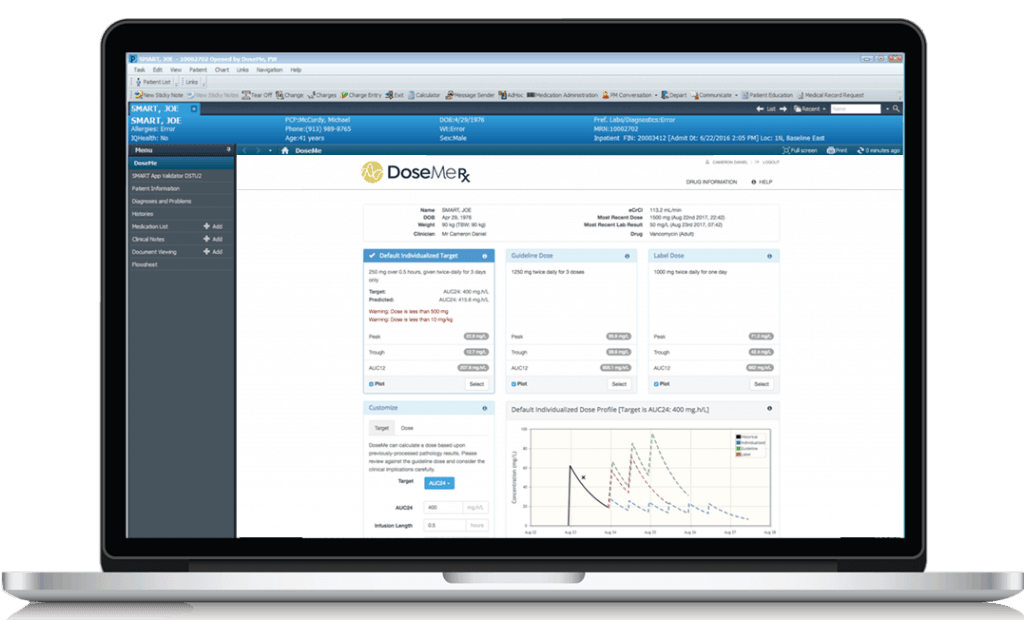 Decrease Clinical Variation.
Data-driven approach to dose optimization​.
Standardize care and ensure rigor and reproducibility with a data-driven approach to personalized dosing across your health service for rigor and reproducibility. Algorithms identify your patient's variability using blood levels to measure your patient's phenotype. Whether they vary in genotype, metabolic enzymes, or interacting drugs, we'll help you minimize the potential risk of drug-related toxicities.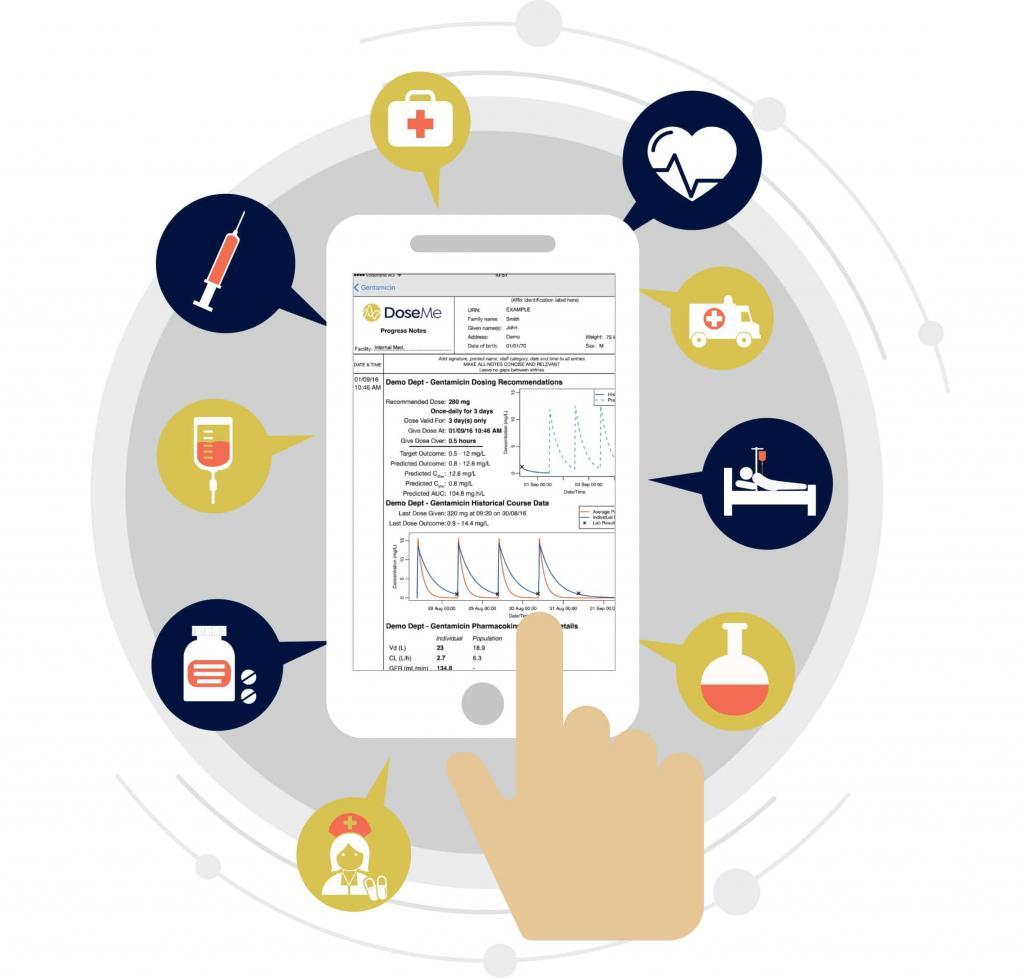 Implement fast, reliable, and efficient Bayesian dosing.
Start saving time and improving patient outcomes sooner with DoseMeRx.
Why should you choose DoseMeRx?