2020 Vancomycin Guidelines with ASHP | Joint Webinar | May 18th 2021, 3pm ET
Join ASHP in learning how PCAC + DoseMeRx can help you easily implement the 2020 vancomycin dosing guidelines and ensure competency among staff.
This webinar is for pharmacy professionals in small and rural hospitals seeking an efficient and cost-effective way to comply with the revised 2020 vancomycin dosing consensus guideline.
Hear from distinguished pharmacy leaders as they discuss:
2020 vancomycin guideline recommendations
ASHP's Pharmacy Competency Assessment Center (PCAC)
Bayesian dosing platform, DoseMeRx, including a use case from one institution
Have all of your questions answered in the Q&A following the presentations.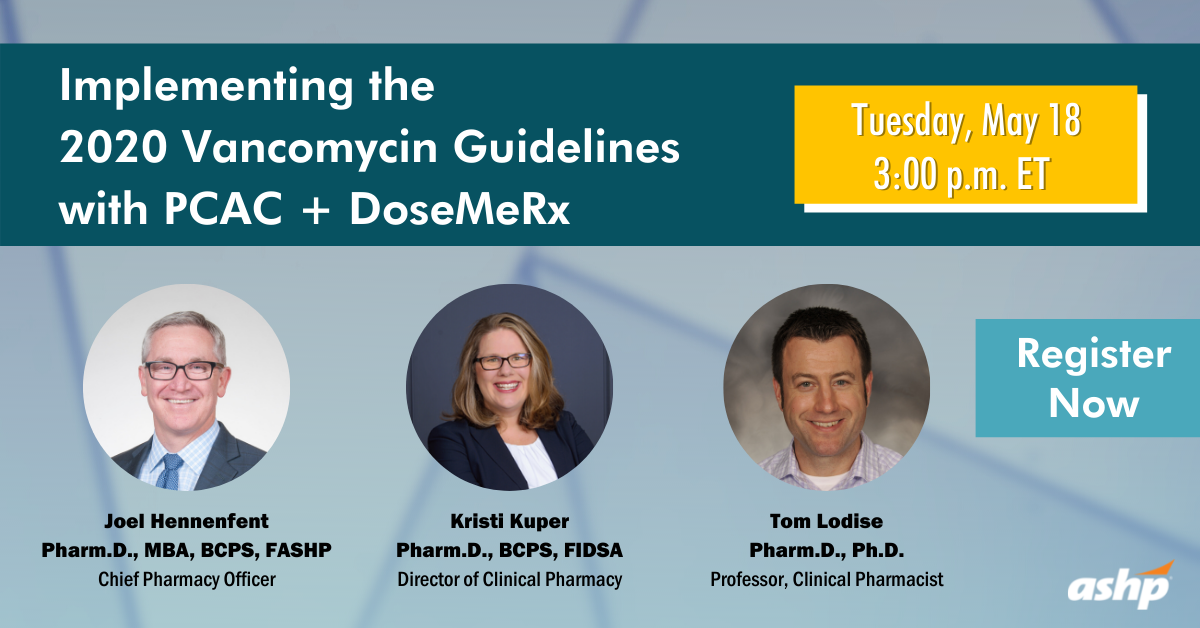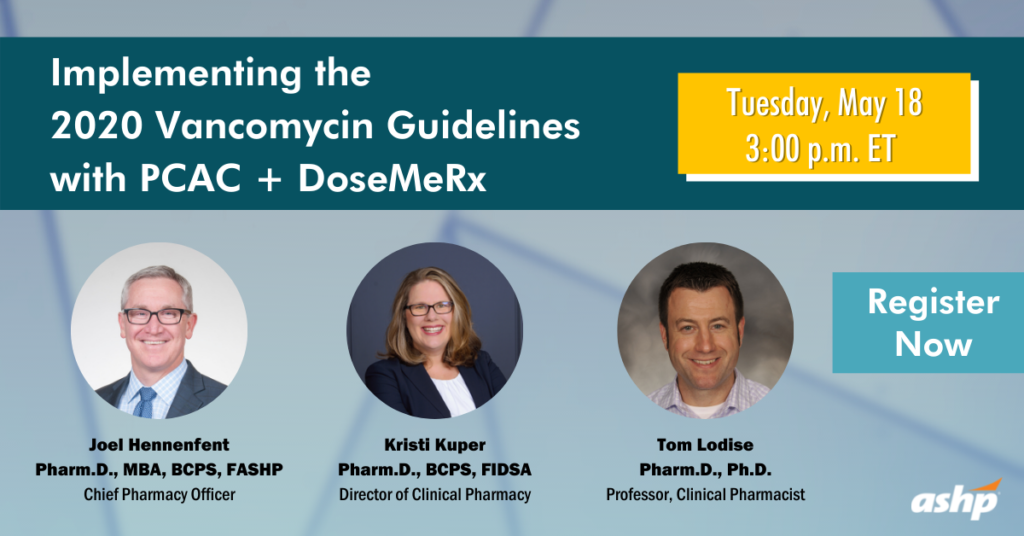 Presenters
Joel Hennenfent, Pharm.D., MBA, BCPS, FASHP
Chief Pharmacy Officer & Associate Administrator for Laboratory and Imaging Services, Truman Medical Centers
Kristi Kuper, Pharm.D., BCPS, FIDSA
Director of Clinical Pharmacy, DoseMeRx
Tom Lodise, Pharm.D., Ph.D.
Professor, Albany College of Pharmacy and Health Sciences Clinical Pharmacist, Stratton VA Medical Center
To learn more about ASHP's special offering including PCAC + DoseMeRx exclusively for small hospitals with 100 beds or less visit ASHP →