Optimizing Vancomycin Therapy for MRSA Infections: A Case-Based Best Practice Approach, featuring ID Connect & DoseMeRx
Join ID Connect and DoseMeRx for an interactive discussion on how clinicians can dose vancomycin more effectively to treat MRSA (methicillin-resistant Staphylococcus aureus) on August 16th, 2022 at 1pm ET. This joint webinar includes a live demonstration of the ILÚM Insight and DoseMeRx integration, revealing how easy vancomycin AUC dosing and monitoring can be.

Register now to reserve your place →
In the webinar, you'll learn more about:
Current pneumonia and MRSA pneumonia care best practices in hospitals and outpatient clinics
A typical case involving post-influenza bacterial pneumonia and empiric treatment of MRSA – the period before receiving blood culture and antibiotic susceptibility test results
Leveraging Bayesian AUC-guided dosing and monitoring for vancomycin to treat MRSA pneumonia and other infectious diseases
Optimizing antimicrobial stewardship communication amongst clinicians
Speakers
Dr. Sarah Burgdorf MD, PhD
Infectious Diseases Telemedicine Specialist at ID Connect and Clinical Assistant Professor at UPMC
Dr. Burgdorf completed her M.D./Ph.D. at UC- San Diego and completed her dissertation on the molecular virology of human cytomegalovirus. During her clinical training, she was struck by the high morbidity and mortality associated with severe invasive bacterial infections and sepsis, often in the face of appropriate antibiotic therapy. This led Sara to expand her graduate training in molecular virology to bacterial host-pathogen interactions and experimental therapeutics. During her infectious diseases fellowship at UC-San Diego, she explored the synergies between antibiotics and innate immunity to optimize outcomes.
Mike Rinaldi, PharmD
Vice President of Clinical Solutions at ID Connect
Prior to ID Connect, Mike spent seven years as an infectious disease medical science liaison. Mike was also an infectious disease/antibiotic stewardship pharmacist and clinical pharmacy manager at Waterbury Hospital in Connecticut and a clinical pharmacy specialist in surgery at Norwalk Hospital. He graduated from the University of Connecticut School of Pharmacy with his PharmD and completed an infectious diseases pharmacotherapy fellowship at the University of Connecticut Health Center.
Sharmeen Roy, PharmD, BCPS
Senior Director of Pharmacy Solutions at DoseMeRx
Dr. Sharmeen Roy's 20-year career spans pediatric clinical pharmacy, clinical research, and pharmacogenomics. She has contributed to over 20 publications, with a focus on pediatric critical care. She is passionate about leveraging technology to amplify the impact of the pharmacist. Sharmeen received her Doctor of Pharmacy degree from the University of Illinois at Chicago and completed a Pediatric Specialty Pharmacotherapy Residency at Texas Children's Hospital.

Register for free today →

Learn more about ID Connect's clinical decision support tool, ILÚM Insight here →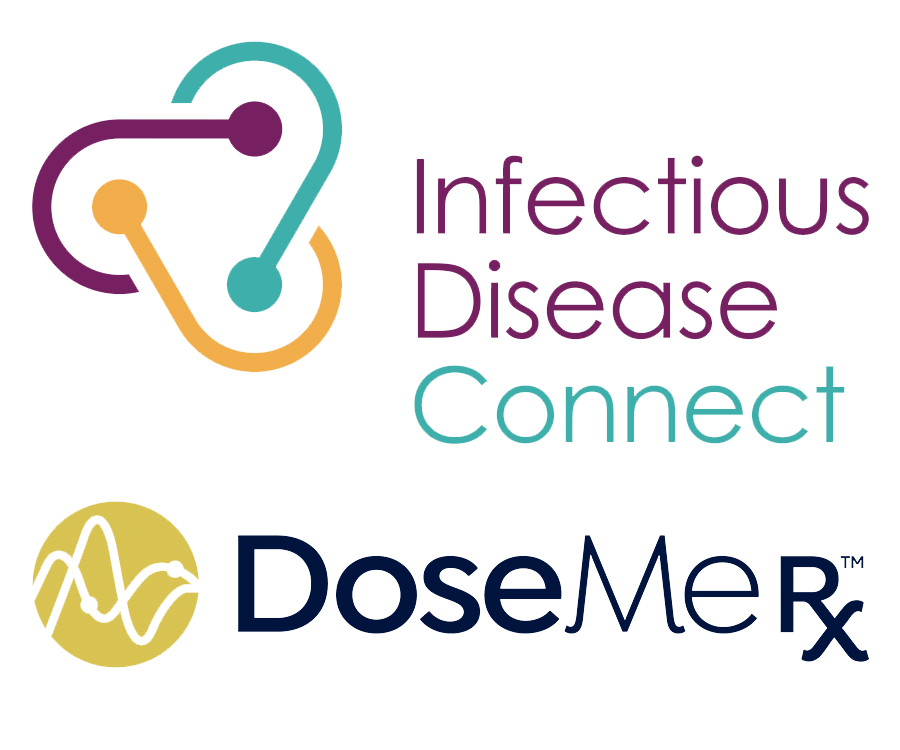 The webinar recording is now available.