5 Ways Big Data Will Transform Clinical Pharmacy
Big data is revolutionizing healthcare. Advances in technology have led to large increases in the amount of data being generated; this is especially true in healthcare.
Big data refers to large, complex data sets that are impossible to analyze using traditional methods.1 The 5 Vs are commonly used to describe big data:2
Volume – This is the amount of data present.
Velocity – This is how fast new data is generated.
Variety – This is the number of different types of data present.
Veracity – This is the quality of the data.
Value – This refers to the benefits of the data.

In healthcare, big data comes from:1
Electronic medical records (EMR)
Administrative claims information
Clinical decision support databases

Because pharmacists interact with many different departments and healthcare professionals, they are in a unique position to leverage this data to improve patient care, medication safety, and department efficiency.
How will Big Data Transform Clinical Pharmacy?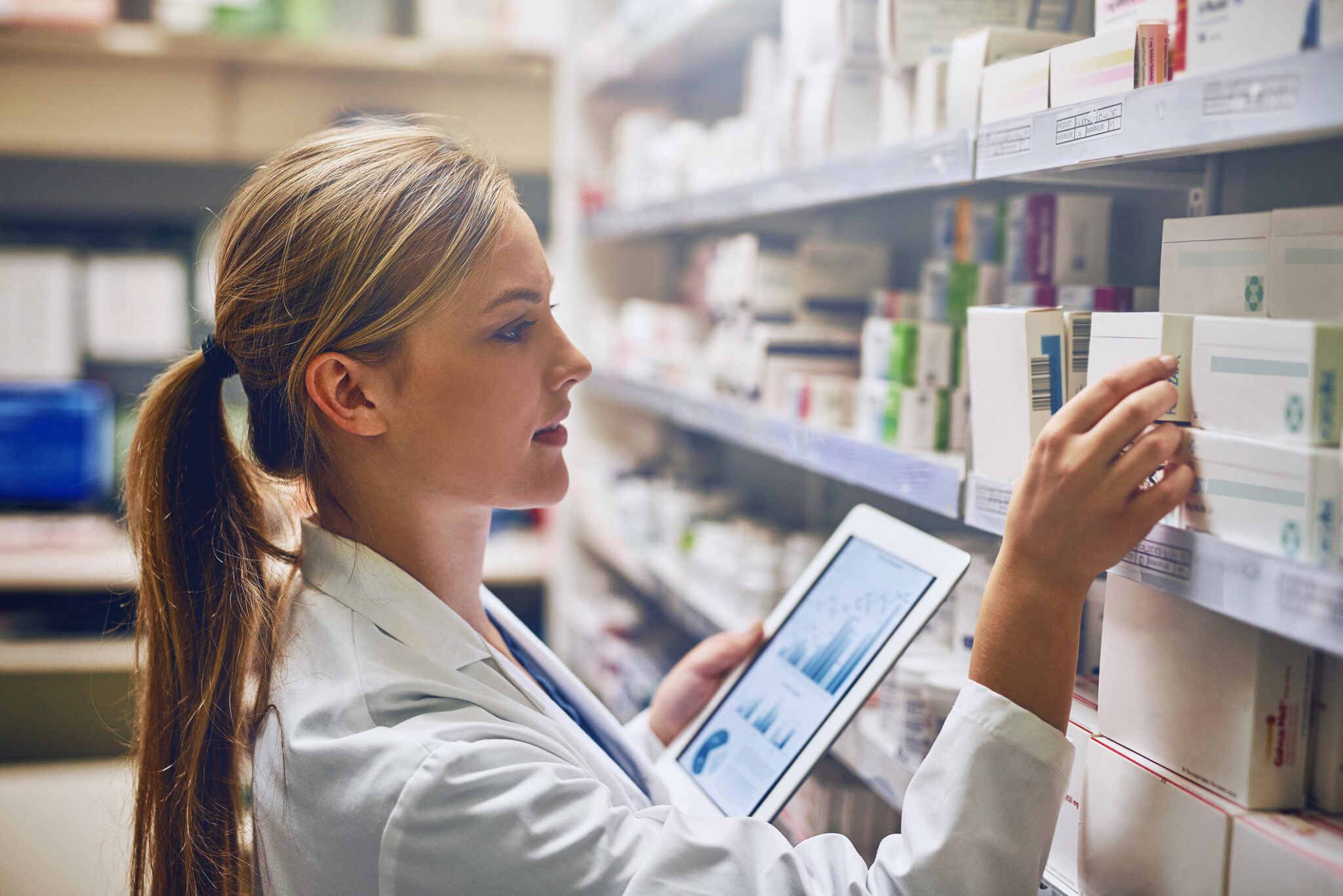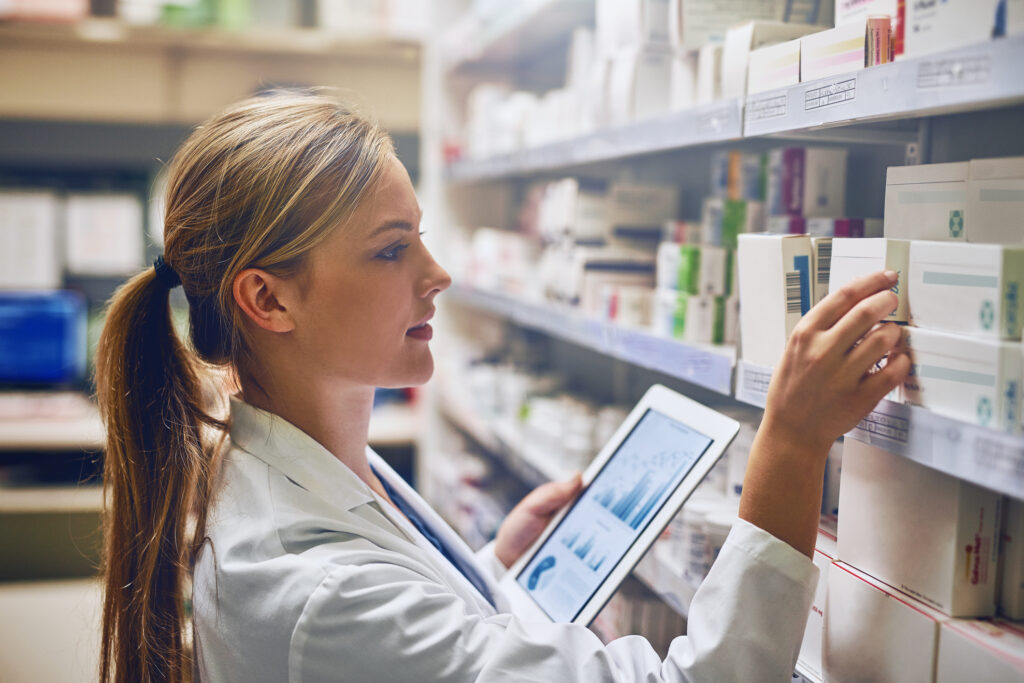 1. Improve Patient Outcomes
The adoption of personalized dosing strategies for certain drugs, like vancomycin, requires providers and pharmacists to analyze large amounts of data to optimize treatment to easily identify patients at risk of adverse events.
A clear example of how this can be implemented is Bayesian dosing software to dose and monitor vancomycin. This type of software effortlessly analyzes data to quickly and accurately to provide a personalized vancomycin dose that hits the AUC24 target of 400 mg.h/L.
It can also help avoid adverse events. Up to 40% of patients receiving vancomycin can develop acute kidney injury (AKI).3 Increased use of EMRs and a universal definition of AKI provided by the KDIGO guidelines means that AKI can quickly and accurately be identified with minimal effort. Rapid identification of patients at risk of AKI allows providers to intervene before the patient has permanent kidney damage.4
2. Get the Whole Picture
Big data empowers providers to make the most appropriate interventions based on real-time data for every patient.
Without an efficient way of analyzing big data, you can waste time and money combing through patient charts to find out if your institution is meeting its targets. After all this work, you may end up with only a sample of patient data.
Advanced analytics software can turn big data into actionable information to give you the full picture — not just a sample — of how well your institution is performing.
3. Improve Workflow
Doing more with less seems to be a requirement in the current healthcare landscape. Big data can help make this happen. When real-time, patient-specific factors from the EMR can be automatically integrated into dosing software, it saves time so you can take care of more patients.
Big data can also help optimize staffing by showing you when your institution is the busiest. This information allows you to make sure you have the right people in the right place at the right time.
4. Increase Cost Savings
It is becoming more important to find cost-saving measures with the continued increases in the cost of healthcare. Analyzing big data allows hospital administrations to make informed decisions about how to use their resources.
Implementation of the value-based care model through healthcare legislation and insurance companies has emphasized the need to focus on the quality of patient care to save money. This model incentivizes quality outcomes instead of a fee-for-service model, which pays for each service performed. This means that institutions must prioritize patient outcomes in order to not lose money.
The excess cost due to AKI in the United States is as high as $24 billion dollars.5 Software that analyzes patient serum creatinine and/or urine outputs can quickly alert the team to patients at risk of AKI so that appropriate interventions can take place before the patient experiences kidney damage. Not only does this improve patient care, but it also saves money.
5. Ensure Consistency and Compliance
Big data can ensure compliance with evidence-based guidelines. When the new vancomycin dosing guidelines were released in 2020, institutions were tasked with establishing new protocols and training their teams.6 This has proven to be a large undertaking for many institutions.
Data analytics software can help ensure your team complies with new guidelines. The software can analyze utilization data to show who is accessing the new tools so that appropriate education can be directed where it's needed.
How Can the DoseMeRx Analytics Solution Help?
Big data makes big decisions easier. The DoseMeRx embedded analytics solution puts big data at your fingertips with a clinical and usage statistics dashboard to inform your decisions.
The clinical dashboard uses easy-to-read graphs to show you:
Time to therapeutic target
Patient risk indicators
Trough vs. AUC outcomes
Average daily dose amounts

This information allows you to effortlessly visualize institutional trends and achievements and make timely interventions to prevent conditions such as AKI.
The usage statistics dashboard shows you:
Usage numbers (daily and hourly)
Drug model usage
Dosing reports
Top users by login

These statistics give you insight into day-to-day operations and help identify opportunities to optimize workflow.
DoseMeRx offers HIPAA-compliant solutions to leverage your data. A team of experts is also there to support you and your team in providing the best patient care possible.
For more information about the DoseMeRx analytics platform, contact us.
Conclusion
Big data is transforming the way healthcare providers and institutions care for patients. There is more data available now than ever before. Make sure your institution is ready to realize the full potential of big data by finding partners that optimize your data. DoseMeRx provides easy-to-use, real-time data that can save time and money while improving patient care.
References
Stokes LB, Rogers JW, Hertig JB, Weber RJ. Big data: Implications for health system pharmacy. Hosp Pharm. 2016;51(7):599-603. https://doi.org/10.1310/hpj5107-599
Younas, M. Research challenges of big data. SOCA. 2019;13:105-107. https://doi.org/10.1007/s11761-019-00265-x
Kan WC, Chen YC, Wu VC, Shiao CC. Vancomycin-associated acute kidney injury: A narrative review from pathophysiology to clinical application. Int J Mol Sci. 2022;23(4):2052. https://doi.org/10.3390/ijms23042052
Khwaja A. KDIGO clinical practice guidelines for acute kidney injury. Nephron Clin Pract. 2012;120(4):c179-c184. doi:10.1159/000339789
Silver SA, Chertow GM. The economic consequences of acute kidney injury. Nephron. 2017;137(4):297-301. https://doi.org/10.1159/000475607
Rybak MJ, Le J, Lodise TP, et al. Therapeutic monitoring of vancomycin for serious methicillin-resistant Staphylococcus aureus infections: A revised consensus guideline and review by the American Society of Health-System Pharmacists, the Infectious Diseases Society of America, the Pediatric Infectious Diseases Society, and the Society of Infectious Diseases Pharmacists. Am J Health Syst Pharm. 2020;77(11):835-864. doi:10.1093/ajhp/zxaa036