WEBINAR

From Theory to Practice: Maximizing Aminoglycoside Efficacy with AUC-guided TDM
US
Tuesday
September 19, 2023
8pm ET
AU
Wednesday
September 20, 2023
10am AEST
Register Now
Registration has closed. The webinar recording is now available here.
---
In this free webinar, Tony Lai, Senior Pharmacist, Antimicrobial Stewardship/Infectious Diseases, at The Children's Hospital at Westmead, Australia makes the case for AUC-guided therapeutic drug monitoring (TDM) of aminoglycosides.
Join us on September 19 at 8pm ET/September 20 at 10am AEST to gain insight into the key benefits of AUC-guided TDM for gentamicin, tobramycin, and amikacin.
Hear Tony Lai's first-hand experiences implementing AUC dosing and learn his top tips for making your own business case.
Plus, he'll share new study results of how his hospital improved dosing accuracy, reduced AKIs, and cut the number of labs in half in a pediatric population.
After the presentation, Sharmeen Roy will join Tony Lai to take live questions from the audience.

Why attend:
Discover best practices for therapeutic drug monitoring and dosing of gentamicin, tobramycin and amikacin based on current and anticipated guidelines
Learn more about the bedside application of tobramycin through exciting new study results
Explore peak/trough vs. AUC dosing and understand why the Children's Hospital at Westmead opted for precision dosing software
---
Your panel
Tony Lai, Bpharm, GradDipClinPharm, MClinPharm, FSHP
Senior Pharmacist, Antimicrobial Stewardship/Infectious Diseases
Tony Lai is a clinician-researcher based at The Children's Hospital at Westmead and a clinical lecturer at the University of Sydney. He is a specialist pharmacist in antimicrobial stewardship and infectious diseases with experience in an extensive range of Sydney hospitals spanning over 15 years in paediatrics and adults. His expert advisory editor roles include the Society of Hospital Pharmacy Australia (SHPA) Injectables Drugs Handbook, Australasian Neonatal Medicines Formulary (ANMF) and the upcoming Therapeutic Guidelines: Antibiotic. He is a member of the New South Wales (NSW) Health AMS Expert Advisory Committee, the NSW Health Tuberculosis (TB) Advisory Committee and NSW Health High Consequences Infectious Diseases (HCID) Committee. His research interest is dose optimisation of antimicrobials and is currently a PhD candidate investigating liposomal amphotericin B therapeutic drug monitoring in children.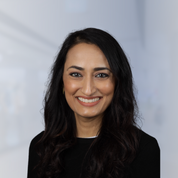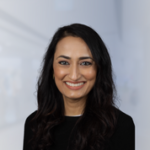 Sharmeen Roy, PharmD, BCPS
Chief Strategy & Science Officer,
DoseMe
Dr. Sharmeen Roy has spent the majority of her 20-year career within pediatric clinical pharmacy, clinical research, and pharmacogenomics. She is passionate about pediatric critical care and leveraging technology to amplify the impact of the pharmacist. She received her Doctor of Pharmacy degree from the University of Illinois at Chicago and completed a Pediatric Specialty Pharmacotherapy Residency at Texas Children's Hospital.
---
Can't make it to the live presentation?
Don't worry – we've got you covered! Register now to ensure you'll receive a recording of the webinar to watch on your own time.
---